SRP Editor 2.8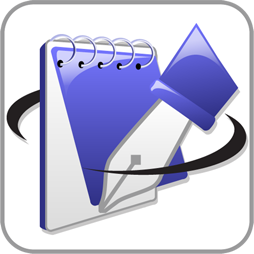 It's been a long time coming, but we finally have a new release of the SRP Editor. The highlight of this version is complete control over themes, but there are some other quality of life enhancements as well. This article will give you an overview of the changes.
When you start up version 2.8 for the first time, the first thing that will stand out are the new icons. The new icons are sharper and more contrasting than the old ones, making it much easier to navigate the tool.

SRP Editor users have been asking for the ability to choose the background color of the editor for quite some time. We finally had the time to implement this properly, and in so doing, took it to the next level. Not only do you have maximum control over your editor colors, but you can save your settings as a new Theme. Themes are selected in the Style tab of the Options window. When you install version 2.8, 18 predefined themes will be waiting for you. Choose one to get you started, make any changes you desire, then save them as a new theme. In addition to the editor pane, the theme will be applied to the Favorites and Status panes as well.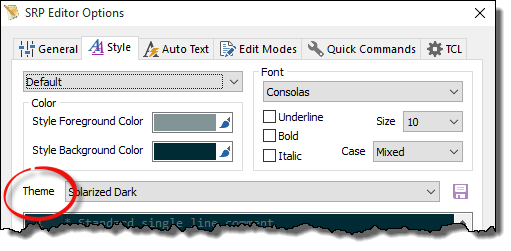 In addition to saving colors, you can now export your entire Options settings to an operating system file. This is a great way to transfer your settings easily to other machines. It might be a good idea to export your settings after major changes to a remote location (or a cloud synchronizing folder) so you have them at the ready in the future.

Another change to settings is that Auto Text data is now stored to your user profile instead of the registry, allowing each Auto Text to exceed 256 characters.
Did you know about the Goto Source feature that's been around since version 2.6? Place your cursor on a function name or insert, and right click to select Goto Source (or press F12). The SRP Editor will open that function or insert in the SRP Editor. As of version 2.8, Goto Source also works on labels. Place the cursor on a label name, press F12, and you will jump directly to that label. This is very useful for navigating commuter modules or services.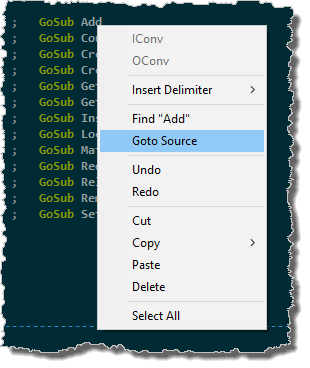 The rest of the changes involve some minor enhancements or fixes, which you can review in the Version History. Thank you for your feedback and support in helping make the SRP Editor the most productive tool for the OpenInsight developer.
6 Responses to SRP Editor 2.8