Looking Forward to RevCon2015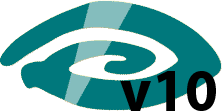 Over two years ago the Revelation community was given an opportunity to see first hand how OpenInsight 10, perhaps the most significant release in over a decade, was going to be transformed in many significant ways. From the regular Carl Pates' blog, to the 2013 User's Conference, and the various road shows, one thing had been made clear: OpenInsight 10 will be more than a few new tools and enhancements to the core product. By any metric this release will be a complete rewrite with significant impact on future OpenInsight applications.
There is no wonder that the 2015 Revelation User's Conference will be dedicated to showcasing OpenInsight 10. In previous conferences there was always a fair amount of presentations highlighting new features of the current release but the bulk covered a wide variety of topics, including beginning to advanced courses, practical techniques, and highly technical demonstrations from both Revelation Software staff and many community experts (including SRP).
We appreciate the comments people have made noting our absence from the speaker roster. It feels good to know our talks are enjoyed and even anticipated by our colleagues in this community. The simple truth of the matter is that there is a lot to learn about OpenInsight 10 and the only people who can educate the masses are the Revelation Software staff and Carl Pates (the chief architect of the redesigned Presentation Server).
Some of you may wonder if attending the conference would be worthwhile, especially if it will simply focus on a release that might not be production ready for at least another six months – perhaps closer to the summer of 2015. Our position has always been that it is far better to anticipate what is going to be available rather than wait and catch up after it has arrived. As developers and consultants we should be as intimate as possible with the upcoming features of our core toolkit. This enables us to properly advise our clients or prepare a better road-map for our products. If you are still struggling to migrate your software from OpenInsight 8 to OpenInsight 9, then this should be painfully familiar.
The 2015 Revelation User's Conference will provide us a unique opportunity to get ahead of the curve. If you have not already done so, we encourage you to review the schedule of topics (you may want to read this in report mode). Here are just a few nuggets that we are looking forward to:
Naturally, all of the breaks, social time, and the mixer where we can revisit old friends and make new ones!
New Form Designer, Presentation Manager, and related advancements. When we spend nearly as much time designing forms as we do writing code this seems like a no-brainer.
Improved index performances. Will we finally see query results that rival other Multivalue platforms or even SQL?
Browser based administration. At first blush this may seem like a way to shoehorn O4W, but administrating systems via the web has become a standard for other environments, why not OpenInsight?
Cloud Based Filing System (aka the Couchbase Connector). Multivalue enthusiasts can certainly claim, "we were here first!", but we also cannot deny that the new breed of NoSQL databases, like Couchbase, are making advancements in marketplace perception and high-availability technology that cannot be dismissed.
Migration from OI 9 to OI 10. The mere fact that upgrading from one version of OpenInsight to another merits its own presentation should raise the eyebrows of any developer!
OpenInsight Authentication Module. Even with SSO, OpenInsight security has always been a bit anemic. As one of several companies who long ago rolled out own our security layer, we think the promised features of the OAM look like a much needed and welcome enhancement indeed.
New RevRCL. While the new communications layer is critical to the new OAM (see the previous bullet point), the news that disconnected client workstations can be restored is surprisingly only mentioned in passing. If this does what it seems to suggest, we will be very happy campers.
Finally, the release of a true 64-bit version of OpenInsight is itself a major milestone. However, other than showing us that it is actually a true 64-bit application (look mom, no WOW64!), it will be difficult to measure the immediate impact and value this will bring.
We would love to hear from you if you intend to come to the conference. As always, we will be available to discuss any project ideas, demonstrate our latest work, or simply hang around enjoying the week away from the daily grind. See you in Houston.
2 Responses to Looking Forward to RevCon2015