Monthly Archives:
July 2013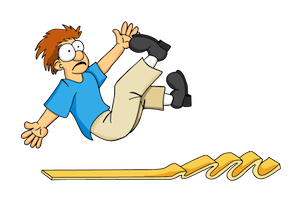 Many software applications are designed to self-update. With the use of the RDKInstall function, OpenInsight applications have an easy way to add this ability. Some of our own applications that we have built make use of TIMER events, remote servers, and OECGI to make this an automated and seamless feature.
One of the dangers of self-updating tools is when the tool itself is updated in a way that prevents further self-updates (say that five times fast.) I have personally seen this happen on a number of mainstream systems. The solution always results in some kind of manual update to the self-updating technology so that it can begin to work as intended.
The Runtime Deployment Kit (RDK) attempts to avert this problem in an interesting way. When an extraction is made from a Deployment Definition, one of the entities that is placed in the SYSUPGRADE table is the %RUN% record. This is nothing more than a copy of $RDKMODULEINSTALL from the SYSOBJ system table. When the RDKInstall function is ran, it copies %RUN% into the target SYSOBJ table as $RDKMODULEINSTALL.
Continue reading →
Ah summer! Backyard BBQs, swimming in the pool, surfing the beach, and watching my pale skin turn from various shades of pink to an unhealthy red, only to eventually turn tan. Oh, and also The SRP Review – Summer edition. We have been working on a few articles about recent events, interesting issues that have happened since the Spring, and also an awesome deal on the SRP Controls. To view this season's copy, you can go to this link. If you haven't already signed up for our newsletter, you can do so by going here.