Monthly Archives:
April 2013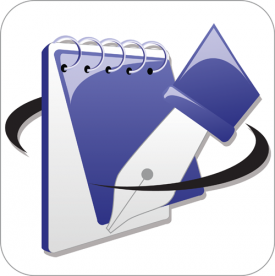 With all the excitement around here (like launching our new website, speaking at the Revelation Software Users' Conference, and releasing a new version of the SRP Editor), we thought we would celebrate the occasion with a special giveaway!
We are making our SRP Editor available to you – for free! Already using the SRP Editor? We have something for you too – get the next year of updates and downloads for free!
Continue reading →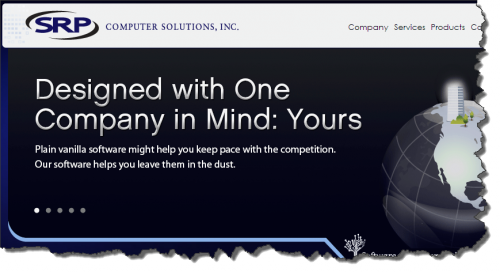 It's a bird! It's a plane! No, it's the new SRP website!
A little too much build up? Well, maybe, but we truly hope that you will be as excited about this new look as we are. This project helped remind us of who we are as a company and what we are trying to accomplish in this industry: excellence.
So we cleaned up a lot of the information that had been floating around the old site, tweaked our menus, and really tried to make the website seamless and intuitive. Check it out!
Besides working on the new look of our website, we have also been getting a new media outlet ready. Welcome to the launch of our quarterly newsletter, The SRP Review! This is where we will be keeping you up to speed with what is going on at SRP. This issue contains information regarding SRP being invited to speak at Revelation Conference 2013, past SRP conference presentations being made available to the public, and SRP Editor 2.6 release. If you would like to receive future issues of the SRP Review, please enter your email address on this page to subscribe.
SRP has a good reputation for tracking down the obscure and unusual problems that occasionally occur within OpenInsight. Normally we should prefer that these problems be far and few between (especially when trying to impress a client!) but like a good mystery novel, there is something about the challenge that presents us with a thrilling adventure.
Such was recently the case when I upgraded a customer's system from OpenInsight 4.1.3 to OpenInsight 8.0.8. Great care was taken to make sure all necessary upgrades were applied as skipping some can create incomplete systems. At first glance the upgrade path appeared to go flawlessly. Beyond the known form fixing issues, the application worked just fine. That was until I recompiled my first form…
Continue reading →

From the earliest days of our venerable FrameWorks product there has existed a rather annoying problem whenever the System Monitor was launched: OpenInsight would lock up and the only way to recover was to use the Window's Task Manager to kill OpenInsight.
Of course we've known just what was causing the problem and we certainly wanted to get this fixed but it never became a high priority. After all, we became accustomed to avoiding the combination tasks that resulted in the unforgiving problem. While this might be just fine for SRP developers, it has become something of an embarrassment when other developers who use SRP FrameWorks for their own projects contact us wondering why their system locks up when they run the System Monitor.
Continue reading →
SRP's philosophy on product licensing has always been geared toward the developer rather than the end user. As such we have always provided a "royalty free" licensing policy. That is, a developer only needs to buy one license which can be deployed with any application that the developer supports. While this may seem simple in concept there are some technical considerations that can sometimes create confusion for our customers.
Continue reading →
Like most developers, the programmers at SRP Computer Solutions, Inc. love making tools that simplify complex tasks and make us more productive. With so many tools, it was only a matter of time before we created a tool to help manage our tools, specifically, the deployment of our tools.
Repository Deployment Kits (RDKs) are the means by which we deploy our tools such as SRP Editor, SRP Utilities, etc. As such, we found ourselves expending a lot of time and effort on just the RDK management. Maintaining RDKs requires several steps and a separate tool. Since we spend so much time in the SRP Editor, it seemed natural to enhance the SRP Editor with time saving RDK tools. This thought process led to the "Add to RDK" menu and the RDK command.
Add to RDK
The "Add to RDK" tool is accessed via the Tools menu or by pressing F6.
Continue reading →