Corby Nagel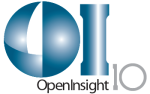 At the conference Bob Carten gave us an introduction into how Git and OpenInsight 10 will work together hand in hand. For those that don't know, Git is an open source version control software that is widely used in many languages and environments. The user base ranges from students to companies like Google, Microsoft, and many others. In this article we will be summarizing what is Git, what is new in OpenInsight 10 in regard to Git, why OpenInsight developers should be excited for this feature, and why this feature isn't only for team development. We highly recommend that all Revelation WORKS subscribers check out Bob's PowerPoint presentation as he provided a fantastic overview of Git, a tutorial on how to configure Git for use with OpenInsight 10, and he made the case for daily use.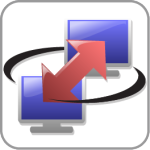 A client came to us looking for a solution for an aging barcode scanning system. This system was comprised of 16 scanners, all connected through a COM port interface. These devices were very old which made them difficult to replace when they broke down. Also, due to the use of COM technology, the cables used could not go through a network switch. This was a major issue as the network spans multiple buildings and some cable runs span hundreds of feet. Therefore when a cable went bad, it was an extensive undertaking to replace it.
After reviewing the requirements we decided to recommend using thin clients, USB wedge barcode scanners, and the SRP DirectConnect control. Let me explain each of these items more in depth and explain why we came to this conclusion.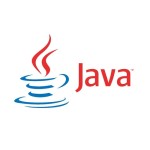 Java. It is that program that is always installed on a system and is always asking to run updates. We don't even consider it when troubleshooting an issue, but maybe we should…
Recently, a client requested for us to come out and give a tutorial on how to use their new smart barcode scanning units. These units are not dummy terminal barcodes. They are fully functional, windows mobile enabled, barcode units…very similar to what UPS uses in their major warehouse distribution centers. It is not a basic point and scan unit, there is some complexity to them. Fortunately, you normally setup these devices and they always work.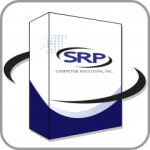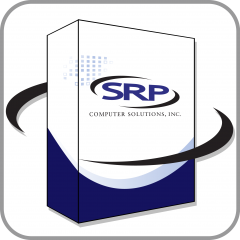 SRP Utilities was recently upgraded to 1.4.5 and now includes a new function called SRP_Trim. This new feature is like the Basic+ Trim function on steroids! You can read more about how it works in the SRP_Trim reference page. We would be remiss to not also mention the SRP Utilities 1.4.4 update that happened just a few days before 1.4.5. It included an improvement for SRP_Math, specifically the RANDOM service. Previously, RANDOM would only return a value between 0.0 and 1.0, requiring additional logic to generate a custom range of values. With this new version, you can now set a specific range you wish to receive a random number from. For more information, you can review the SRP_Math – RANDOM wiki page.
As always, the SRP Utilities are free for you to download and enjoy!
About a year and a half ago we came up with the concept of creating a community for SRP customers and clients. This would be an area designed to allow everyone to share tips, tricks, and ideas on how to use and improve their OI application using SRP controls and utilities. All of this started with the creation of the SRP Wiki. We shortly thereafter added the SRP Forum, SRP Newsletter (The SRP Review), and the SRP Blog (The SRP Update). We quickly found our blog needed to have more communication between the readers and the writers. So to enhance the user experience we have decided to migrate our blog into a new site powered by WordPress. This allows the reader to subscribe to RSS feeds easier, leave comments/discussion, and interact with SRP staff and SRP community in a more enhanced way. So without further ado, we are pleased to announce the update SRP Update blog site!
Ah summer! Backyard BBQs, swimming in the pool, surfing the beach, and watching my pale skin turn from various shades of pink to an unhealthy red, only to eventually turn tan. Oh, and also The SRP Review – Summer edition. We have been working on a few articles about recent events, interesting issues that have happened since the Spring, and also an awesome deal on the SRP Controls. To view this season's copy, you can go to this link. If you haven't already signed up for our newsletter, you can do so by going here.
The end of May is only a week away and with that ends our giveaway of the SRP Editor. Be sure to get your copy before time runs out! For details, see instructions posted on The SRP Update: SRP Editor Giveaway!