Don Bakke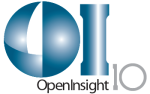 A respected colleague recently asked for ideas on how to audit the OpenInsight Editor++ so he can track when a stored procedure is compiled. We proposed a wrapper around the Editor++ commuter module. While our colleague was familiar with this technique, it occurred to us that some developers might not know how to implement this form of hooking into BASIC+. Software hooking is a well known technique used by developers and tools within various platforms. The concept allows a custom process to intercept function calls in order to monitor the messages being generated or, in some cases, to change the behavior of the function. This article will document how to create a stored procedure wrapper that can be used to hook into both developer stored procedures as well as (most) system stored procedures.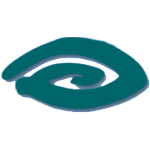 In order to prepare our customers ahead of time, we thought it would be helpful to post on our blog site that Revelation Software has recently announced price increases that will become effective October 1, 2016. This increase will apply to most products, but WORKS subscriptions (new sign-ups and renewals) and the Universal Driver Heavy (UDH) will remain the same. The general increase will be 8%, although special "connector" licenses (e.g., SQL-only, MV-only) will increase by 16%.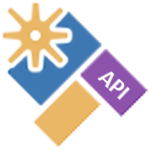 As a software developer, I have often expressed my indebtedness to those who have gone before me. Some of these were "giants" whose shoulders I have stood upon. Others were selfless "guides" who patiently navigated me around complicated roadblocks. In addition to the technical knowledge I obtained, this has impressed upon me other valuable experiences, two of which stand out more than others. First among these is the joy of paying it forward. Not just giving back, but giving unto those who will come after me. The second of these is the humility of realizing that I am never quite as clever as I might like to think. Whatever technique, skill, or novel solution I might come up with, someone else has already done it…probably years before it ever germinated in my head.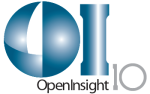 There was a lot of material to absorb at the 2016 Revelation User's Conference. Over the last couple of weeks we have tried to bring attention to several presentations that warranted their own articles. There were a few presentations that could easily fill up several articles on their own (such as the changes to the Presentation Server and the Form Designer). However, it is partially due to the scope of these topics that one or more blog articles seemed inadequate. Furthermore, many pertinent details relating to these topics have already been covered in Carl Pates' Building OpenInsight 10 blog. Other presentations were useful, but in our opinion did not possess enough material for a full article. Therefore, this will be the last article that will cover the OpenInsight 10 conference presentations. However, instead of focusing on one presentation, we will highlight notable items from multiple presentations. We hope you will enjoy the rest of our guided tour through OpenInsight 10 Alpha.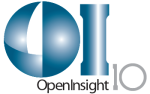 One of the presentations given at the 2015 Revelation User's Conference in Houston that I really wanted to cover was about a new OpenInsight 10 designer, going under the moniker R/BRW. Unfortunately, my schedule was unforgiving and by the time I could revisit this presentation, too much time had passed and the topic was old news. What really kindled my interest in the R/BRW designer was its specific purpose to bridge the wide gap that stretched between the Report Builder (R/List) and the Banded Report Writer (BRW for short). As our readers already know, we are rather fond of the BRW, but we know it has been challenging for developers to make the switch, especially when scores of reports were already written using older tools. So I was eager to see how Revelation Software was planning to bring developers, and their reports, into the fold. Fortunately, the 2016 conference revisited the R/BRW, but under its new name: R/Band.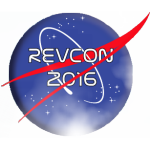 We will take a brief break from our coverage of OpenInsight 10 and the technical presentations in order to give some attention to the panel discussion that Revelation Software provided after the opening general session. This was a new, but very welcome, opportunity for the Revelation community to submit questions on just about any subject. The panel was comprised of Mike Ruane, Bryan Shumsky, Bob Carten, and Carl Pates. Bob Catalano moderated the discussion, but also contributed to the discussion when appropriate. In order to provide a smooth experience, all questions needed to be submitted in advance. Bob Catalano read these out loud in turn and invited the panel to respond before moving on to the next question.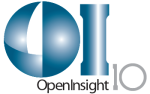 From early on in the development cycle of OpenInsight 10, Revelation Software made it known that they intended to revamp user management and security. In fact, this was one of the key features that we highlighted to encourage the community to come to the 2015 conference in Houston. Originally dubbed the OpenInsight Authentication Module (OAM), this new user management tool now provides some impressive security policy features and it introduces an option that many developers have requested: full integration between OpenInsight and O4W users.