Banded Report Writer Revealed – RTI_BRWSupport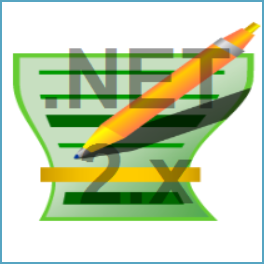 Less than two weeks ago we launched a new blog series intended to provide greater depth of understanding and documentation for the Banded Report Writer. Our next two posts will focus on the primary system stored procedures (also referred to as the command line interface) that are provided to developers so the Banded Report Writer can be nicely integrated into their applications. This first article will cover the RTI_BRWSupport function. Then we will move onto RTI_BRW_GenerateReport.
RTI_BRWSupport is a handy helper routine. It is a service oriented utility, providing the developer a variety of useful actions. Two of these actions are documented in the more recent BRW Reference Guides (see pages 82ff.). Other actions have appeared in the Revelation discussion forums, thanks mostly to Bryan Shumsky. This report covers these common actions as well as many others which are likely unknown to the greater Revelation community. The following is written to mimic the standard documentation format found in the Programmer's Reference Guide:
Description
RTI_BRWSupport is a helper routine that provides useful actions for the Banded Report Writer to perform.
Syntax
RTI_BRWSupport(Action, Param1, Param2, Param3, Param4, Param5, Param6, Param7)
Parameters
The function has the following parameters:
[table id=4 /]
Service Metadata
As noted above, the RTI_BRWSupport function is designed as service oriented utility. Therefore, it works well with the SRP Editor's service module metadata feature. As a bonus, we've included the following metadata layout for those who want to add it to their development environment:
 <0>        SRP_EDITOR_METADATA*RTI_BRWSUPPORT

 <1>        SERVICE
 <2, 1, 1>  @QUOTED_SERVICE
 <2, 1, 2>  @PARAMS
 <3>        1
 <4>        2
 <5>        1
 <6> 
 <7, 1>     DEFAULT
 <7, 2>     DELETE
 <7, 3>     DISPLAY
 <7, 4>     KILL
 <7, 5>     LAUNCH
 <7, 6>     LIST
 <7, 7>     READ
 <7, 8>     REPORTS
 <7, 9>     WRITE
 <8, 1, 1>  reportGroupName
 <8, 2, 1>  reportGroupName
 <8, 3, 1>  reportGroupName
 <8, 3, 2>  reportName
 <8, 3, 3>  overrideListID
 <8, 3, 4>  rptDetails
 <8, 4, 1>  
 <8, 5, 1>  
 <8, 6, 1>  reportGroupName
 <8, 7, 1>  reportGroupName
 <8, 7, 2>  bLockFlag
 <8, 8, 1>  
 <8, 9, 1>  reportGroupName
 <8, 9, 2>  reportGroupDefinition
 <8, 9, 3>  defaultReport
 <9, 1, 1>  
 <9, 2, 1> 
 <9, 3, 1> 
 <9, 4, 1> 
 <9, 5, 1> 
 <9, 6, 1>  
 <9, 7, 1>  
 <9, 7, 2>  BOOLEAN
 <10>       BOOLEAN
 <11, 1, 1> False$
 <11, 1, 2> True$
 <12>       0