RevCon 2016 – Panel Discussion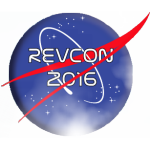 We will take a brief break from our coverage of OpenInsight 10 and the technical presentations in order to give some attention to the panel discussion that Revelation Software provided after the opening general session. This was a new, but very welcome, opportunity for the Revelation community to submit questions on just about any subject. The panel was comprised of Mike Ruane, Bryan Shumsky, Bob Carten, and Carl Pates. Bob Catalano moderated the discussion, but also contributed to the discussion when appropriate. In order to provide a smooth experience, all questions needed to be submitted in advance. Bob Catalano read these out loud in turn and invited the panel to respond before moving on to the next question.
Each of the questions have been republished below, followed by a summary (based on the notes I took) of the responses given by the Revelation Software staff and Carl Pates. We hope you will find this discussion informative. We are looking forward to more opportunities for this type of interchange with Revelation Software.
Q1. What are your plans for the OpenInsight 9 series, especially since migrating to OpenInsight 10 will not be quick?
A1. OpenInsight 9.4 has already been supported for 2.5 years with patches to address problems that have come up. In some cases, these patches provide improvements to some of the tools. We will stay committed to keeping it running on the latest OS. We've already combined all of the patches into a single upgrade and this creates an OpenInsight 9.4.1 system.
Q2. Are prices going to increase?
A2. Yes. So far we have maintained our prices for many years. However, our costs continue to go up. In order to stay in business we need to increase our prices. Therefore, after OpenInsight 10 is released we will probably increase prices but it will be less than 10%.
Q3. Is OpenInsight 10 supporting 64-bit yet?
A3. The initial release of OpenInsight 10 will be 32-bit only. The Presentation Server and the Linear Hash system already support 64-bit. OpenEngine still needs to catch up.
Q4. How about training in O4W, especially with all the changes that keep getting added?
A4. There will certainly be training available before the end of the year.
Q5. What can I do with OpenInsight 10 to make my applications look better?
A5. OpenInsight 10 provides lots of user interface capabilities that simply didn't exist in OpenInsight 9, or would have to be hand-rolled through a lot of code and API calls.
Q6. Is CTO/ARev32 going to be implemented in OpenInsight 10?
A6. Yes.
Q7. Will the 64-bit version of OpenInsight 10 support ARev32?
A7. The ActiveX control that provides the console interface into these environments currently only exists in 32-bit. If this control cannot be made available in a 64-bit version, then CTO/ARev32 will only work in 32-bit OpenInsight. The only exception would be the RevCmd.exe command line console, which will can run as a 64-bit process.
Q8. How about Unicode support in OpenInsight 10. Will it be native? What flavor?
A8. The Presentation Server will support UTF-16 because Windows itself communicates through UTF-16 natively. This allows the Presentation Server to communicate with Windows without any conversions, thus optimizing performance. OpenInsight will still be UTF-8 as there is no advantage to moving this to UTF-16. All decisions were made to minimize the amount of conversions and improve the overall performance.
Q9. Can we expect to see Linear Hash performance to improve significantly?
A9. If the objective is to support "big data" requirements, you will be better served using one of the new data connectors to work with a database that is optimized for this. Linear Hash performance is limited by its architecture, specifically its client-server nature. We hope to continue to improve performance over time. Certainly there are some improvements being made in the area of indexes and selects, which is one of Bob Carten's presentations.
Q10. Will OpenInsight 10 support big data?
A10. Yes, through one of the data connectors.
Q11. Is OpenInsight 10 more performant than OpenInsight 9?
A11. The desktop presentation layer is more performant than OpenInsight. However, this is also mitigated by the fact that OpenInsight 10 does a lot more than OpenInsight 9, thus there is more chatter. Therefore, in some respects the performance gains and losses balance out, but OpenInsight 10 is definitely written with much more optimization. Currently there is work being done in the engine to improve its performance. Finally, there are parts of OpenInsight which are written in .NET. These are slowly being moved into cross-platform C++ code, which will also improve performance.
Q12. Can I make native iPhone and Android apps?
A12. No. Just browser based apps for now. However, there are tools that make it easy to package browser based apps so they can be downloaded as native apps.
Q13. What are the plans for training in OpenInsight 10?
A13. Definitely planning on providing training and re-doing the materials. One of the challenges is that OpenInsight 10 is changing so rapidly that it is hard to even take a screen shot and expect it to remain the same. So, training is something that will be focused on later when development slows down. We are also talking to Mary Jean Blink about different ideas for improving training. We will probably provide a mixture of classroom and webinar based training options.
Q14. Is the new IDE extensible?
A14. Yes. This was necessary in order for others to plug in their tools. (Editor's note: An early version of this extensibility feature is how SRP incorporated the Record Designer, which is currently a core tool in the OpenInsight 10 Alpha release.)
One Response to RevCon 2016 – Panel Discussion